December 19, 2018
ECFC joins "Partners in Development" with San Jose Earthquakes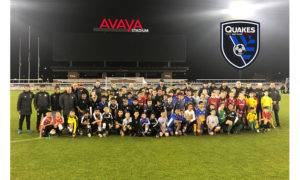 We are excited to announce our selection into the "Partners in Development" program with the San Jose Earthquakes. As the only soccer club in all Monterey County, and one of a select few in all Northern California, we will work jointly on a direct pathway for ECFC players who demonstrate the ability to join Earthquakes full academy programs. Our partnership will further enhance our local programs with access to our coaches and club administrative staff to Earthquakes curricular, training and organizational support systems.
November 22, 2017
Former ECFC U17 player Jerry Ayon
ECFC is excited to announce the call up for Jerry Ayon to the 24 Man roster of the U.S. Under 18 Men's National Team. He will be joining his teammates and taking part in a week long training camp at the U.S. Olympic Training Center in Chula Vista, CA. Much deserved for all the hard work and dedication on and off the field, he will most certainly keep making his family, friends, and his hometown of Salinas proud.
---
November 15, 2017
FARWEST REGIONALS 2018
ECFC Salinas is proud to announce the direct qualifier of its first team to US Youth Soccer FarWest Regionals in 2018 to be held in Honolulu, Hawaii. The team took its division during this past fall season going unbeaten in league. Congratulations to all players, coaches Juan Moreno and Sergio Herrera, and all the parents for the dedication with this team.
Also in contention to do the same will be our U15B United and our U19B Pumas who are leading their respective divisions in fall league competitions. Stay tune for updates on these teams in all our web and social media outlets once the final brackets close.
---
October 1, 2017
OFFICAL ECFC SPONSOR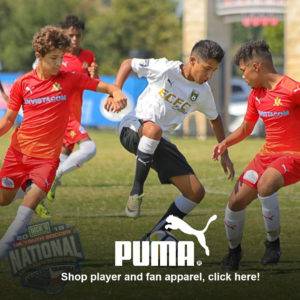 ECFC is proud to announce its direct affiliation with PUMA for the next three years as its official club sponsor for all player uniforms and fan apparel. Please visit our club store and shop today.